The right ambience for every occasion
A cozy country inn with modern and contemporary infrastructure awaits you in the beautiful Emmental.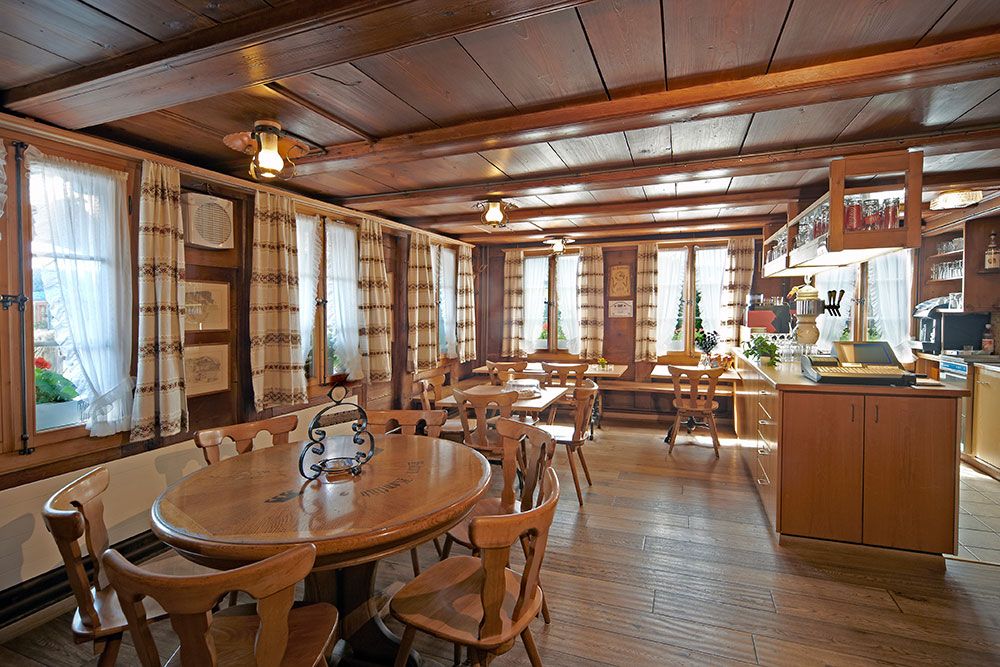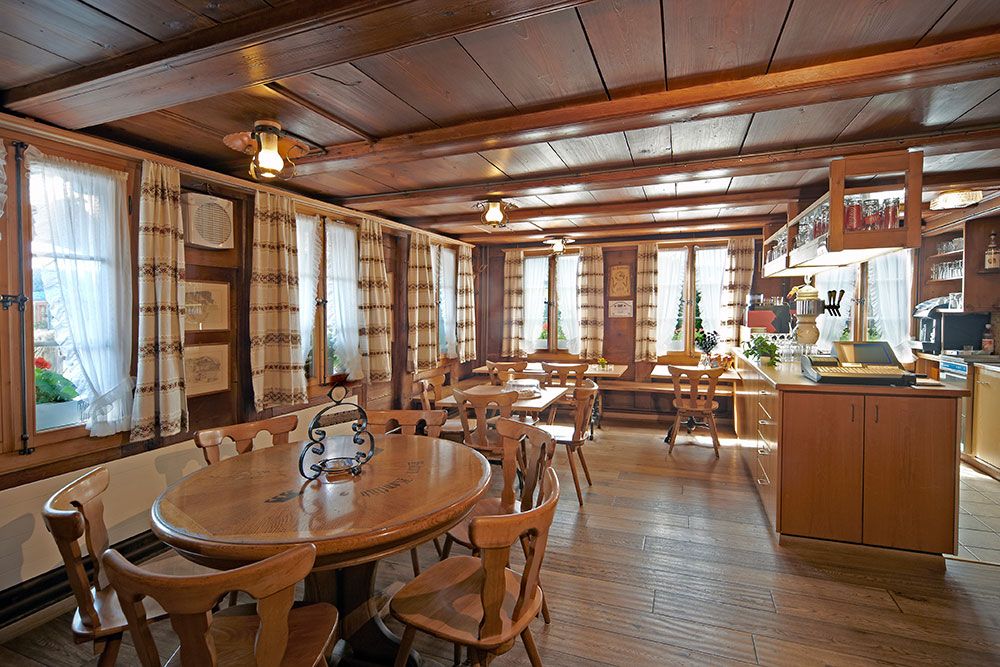 Guest lounge
Being together – sitting together – that is important to us!
We «Ranflüh people» like to be sociable and look forward to get in contact with all guests from near and far. Our guest lounge is a meeting point and was known already earlier beyond the village borders.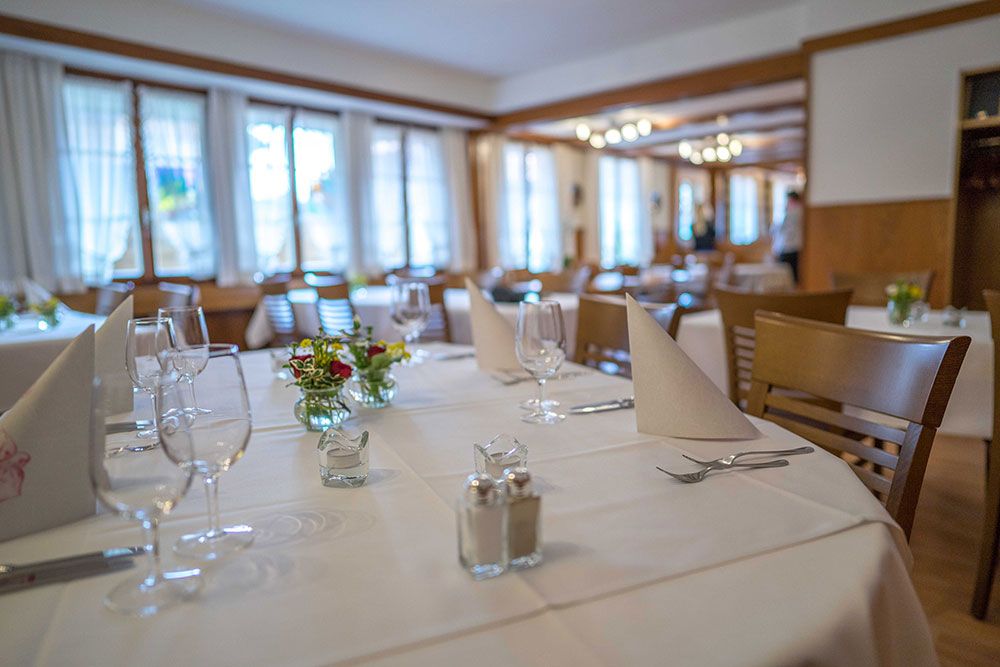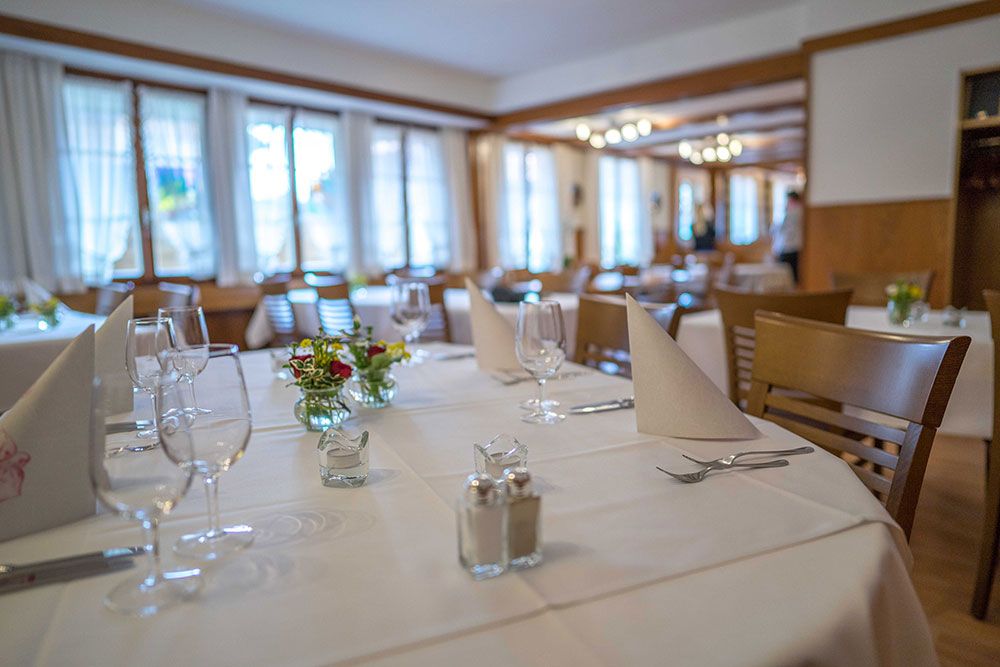 Dining room «Säli»
Are you looking for a room for your birthday, confirmation, wedding or other event, therefore our «Säli» is ideal.
A pleasant atmosphere invites you to fine dining.
We serve everything from sausage to beef entrecôte - everything you want!
This room can be divided into two smaller rooms by a sliding wall.
There are around 20 places available in the smaller part and around 40 in the larger part of the room.
Overall, an event with single table seating for approximately 70 people is possible.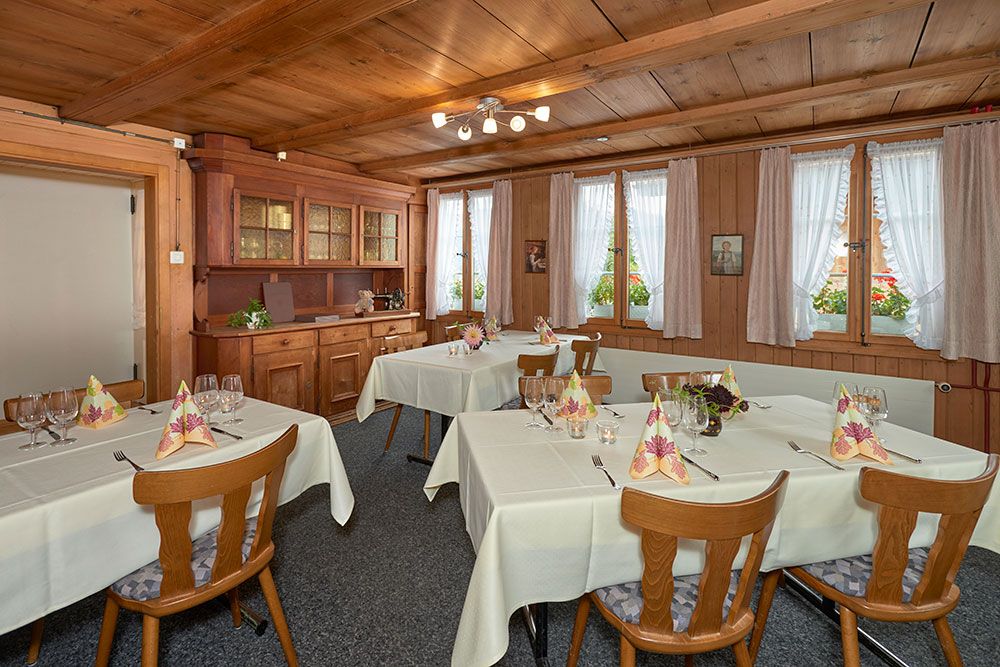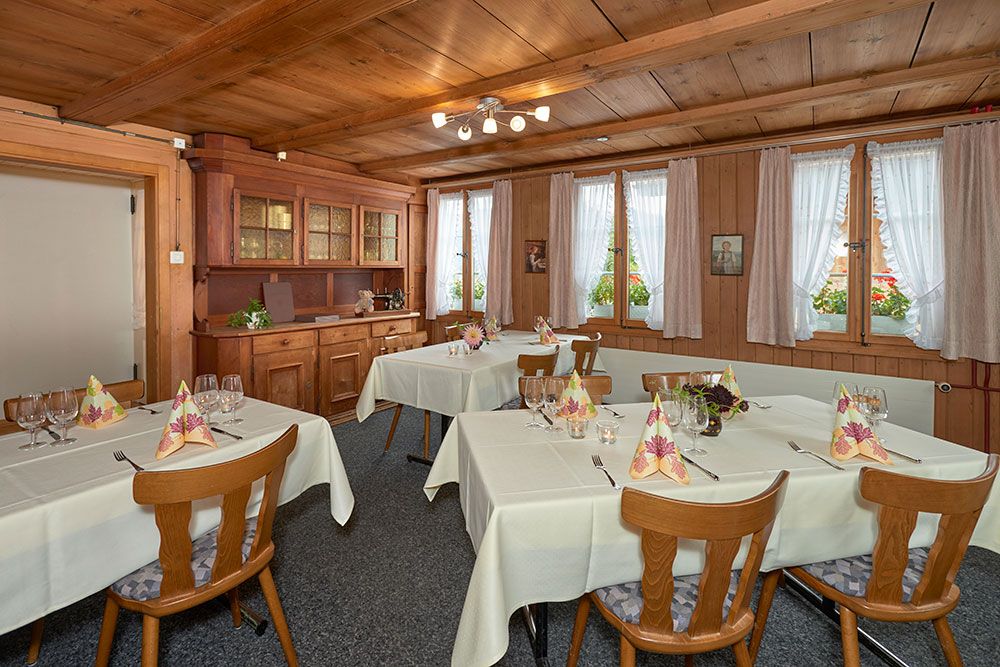 District court lounge «Landgrichtsstübli»
Are you looking for a small, cosy and rustic room, our «Landgrichtsstübli» is the right choice for your event ...
This pleasant room is furnished with cosy wood and very suitable for smaller celebrations.
Banquets with a block table for a max. of 14 people are possible.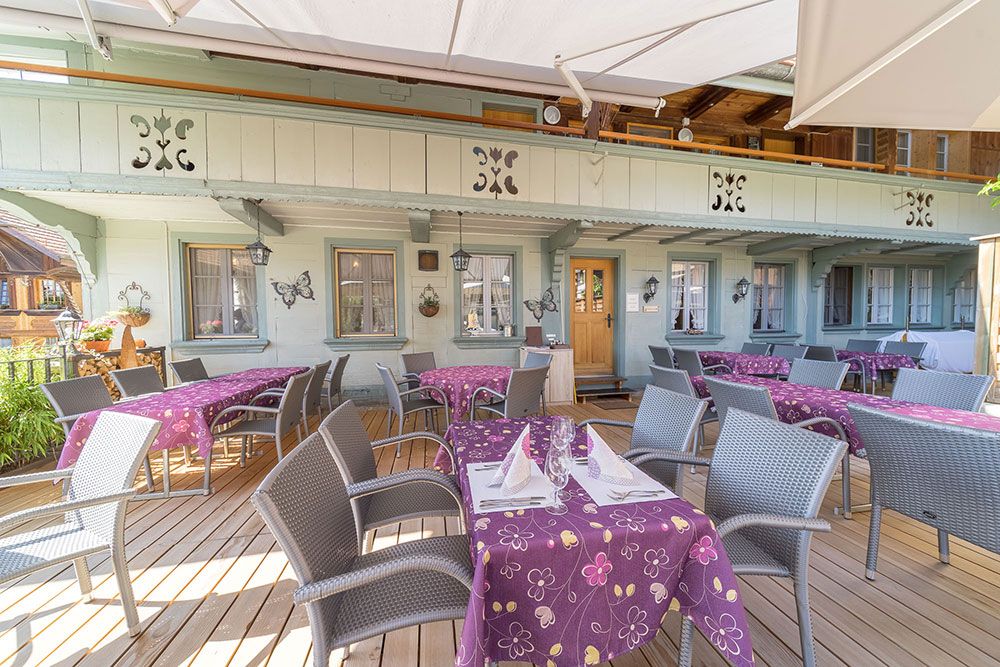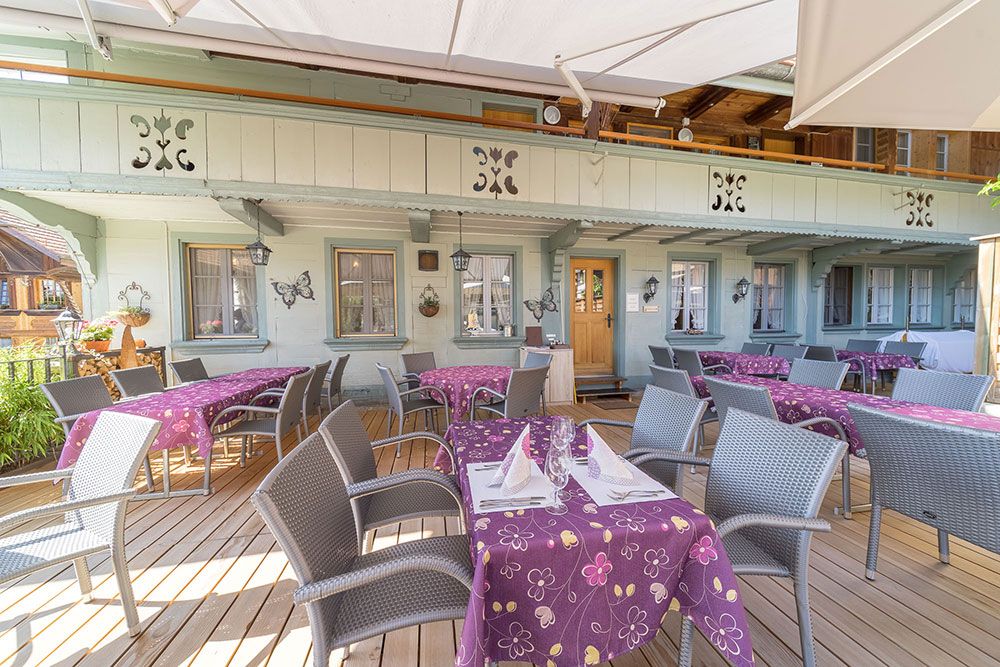 Terrace
Can't you sit on the balcony at home or are you looking for a sunny place to have a drink or enjoy an ice cream after a walk..?
Then come to us on our sunny, beautiful terrace with a wonderful view and let us indulge you!
It invites you to linger a while.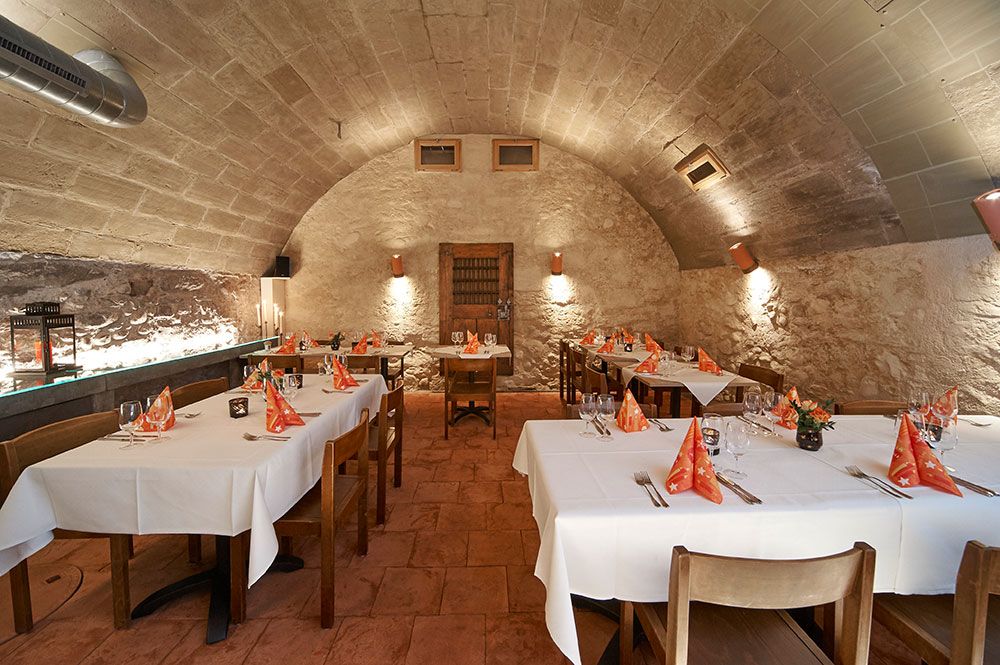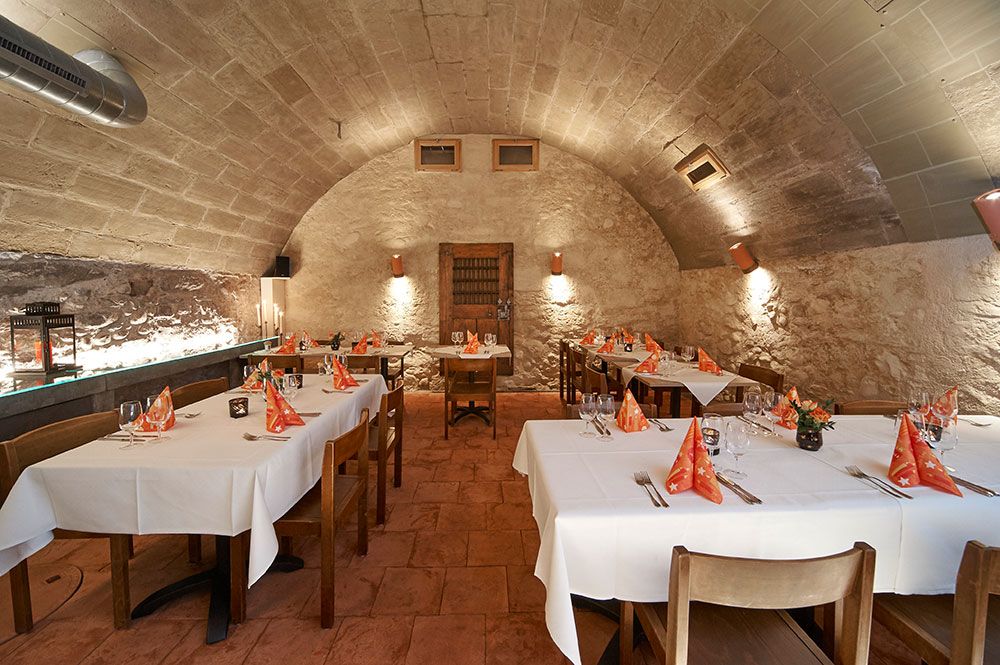 Vault cellar
Perhaps you are looking for something special for your next event?
It could be a birthday party, a Christmas dinner, hen party or just a meeting with friends?
The cosy sandstone cellar is still in its original state and offers space for 40-50 people. A wonderful ambience for a special dinner like our Tatar hat. Tender meat, pineapple and french fries, all you can eat. Cook your meat comfortably and with a lot of fun on the Tatar hat.
For groups of 15 people or more, we open our vault cellar at your desired date.