Do you plan holidays in Emmental?
We are a family-run country inn. Relax and enjoy your stay in our comfortable and newly renovated rooms.
Clear your mind and unwind during your holidays with various activities, such as hiking, biking, swimming in the river Emme and much more.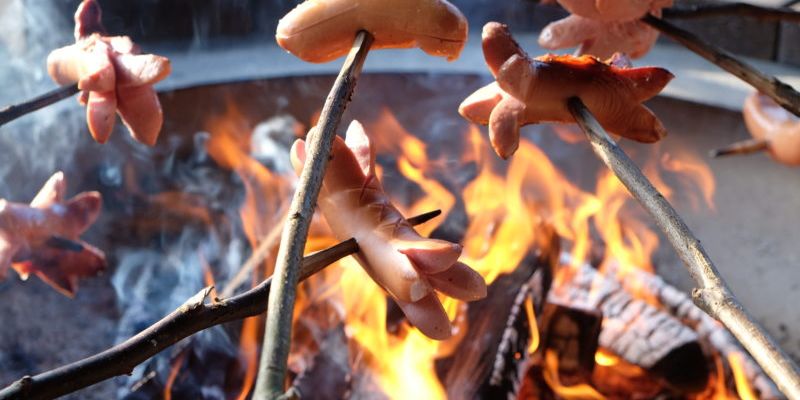 Servelat Package in the Emmental
When was the last time you fried a servelat on the fire?!
We offer you:
2 nights in a beautiful, spacious double room
2 special dinners (1st evening Tatar hat/ 2nd Emmental evening)
Hike around Raufli with "Servelat Brätli" basket for barbecues on the Emme
For CHF 520.00 for 2 people including dinner.
If you book 4 nights, we will give you a day of E-Bikes for cycling in the Emmental.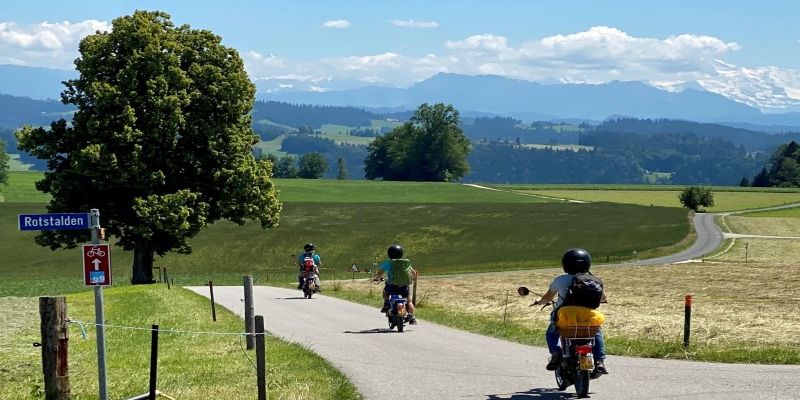 Moped boys in the Emmental
Transport yourself climate neutral back to your youth, and that "Moped boy-feeling".
This idea is organized by Berger Events and is worth a trip to Emmental. Please ask Berger Events (+41 31 302 88 77) for their capacity and prices, this varies depending on the size of the group. The route do you choice free, start is by the hotel bären in ranflüh.
A well-deserved sip of beer "My Emmental" in the cool Brauschüür in Zollbrück is another highlight after your moped experience. Here, you have various options from beer tasting to brewery tours. We will be happy to help you arrange a great program.
The dream is not over yet...
stay overnight in the dream Tree house Emmental or, depending on the size of the group, in a beautiful rustic hotel room! Enjoy some time out from your everyday life by spending a night in our cosy and rustic Tree house. A special sleeping experience "almost" under the open sky. In the evening we will treat you with our delicacies from the cellar and kitchen.
Overnight stay in the Tree house
If you have any questions, please call us on +41 34 496 59 00.
Would you like to give someone a special gift?
Then an arrangement voucher is definitely the right thing.